Tips for Caregivers of Older Adults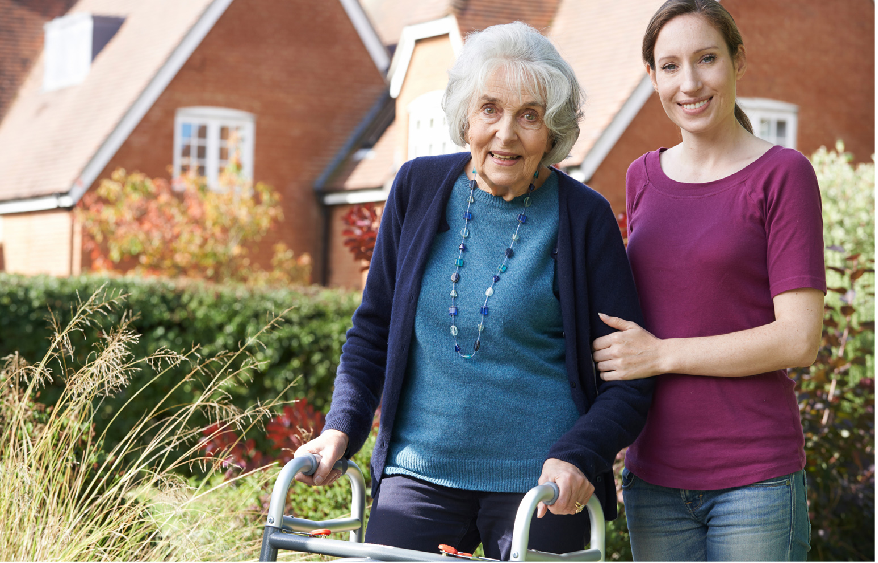 Caring for parents– whether they are older adults or an elderly loved one – can present many challenges for caregivers, especially if you want to provide independence to those people while still prioritizing their safety and well-being. Fortunately, there are many resources available both nationally to help you.
Here are some tips for caregivers to take care of independent older adults while ensuring your own peace of mind. And it does not matter if caregivers are in the home of the elderly or in an assisted living facility.
Communicate with respect
It is important for caregivers to put themselves in the shoes of their loved ones when making plans for their care; imagine being told that you can no longer do something that gives you independence, such as driving or someone insisting on talking to doctors for you, even if you think you are capable of handling the situation. You have to be empathetic with the difficult changes your loved one is going through and resist the temptation to treat them like a child. Allow him to make his own decisions when possible.
Assisted living facilities can help seniors remain independent and live well in their own existing living accommodations. They provide transportation to their appointments and have volunteers to help them with things like gardening, shopping, and more.
Organize Food Delivery
If your loved one is comfortable using technology, show them how they can order their food online and receive it at home. If in an assisted living facility, food is usually provided, but the elderly can order from outside. If you're not comfortable ordering online, caregivers can request them after talking to them about their eating plan for the week. Knowing they have healthy food at hand will give the caregiver peace of mind and allow seniors to have control over what they eat and when.
Making Life Easier
Perform a risk assessment at your loved one's existing accommodation to identify potential hazards and incorporate elements that facilitate the lives of seniors who maintain their independence at home:
Keep clothes and personal items easily accessible
Secure carpets and rugs so they don't slip
Install a handrail in the bathroom
Insert a chair into the shower
Make sure the house has good lighting
Add voice-activated assistive technology like Google or Alexa that can turn on lights, change the temperature, play music, make calls, and other convenient tasks.
Help Seniors Stay Active
Encourage physical activity with walking, stretching, dancing, or strength training, depending on your ability. Look for activities and events for seniors in your area and find ways to keep your loved one from feeling lonely. Most assisted living facilities have a cafeteria, dining area, gym, and activity center for the elderly and so instead of hiring a home caregiver, it is best to consider Winter Park assisted living facility as the best option.