Slipped Discs: Symptoms And Causes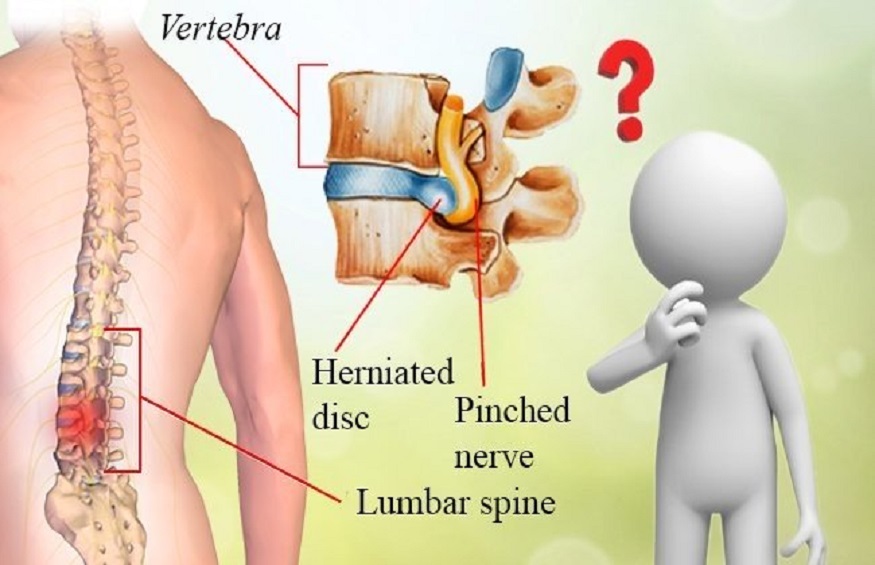 A spinal column is composed of a group of bones called the vertebrae stacked on top of each other. The column includes 12 in the thoracic spine, seven bones in the cervical spine, and five in the lumbar spine, followed by the coccyx and the sacrum at the base, from top to bottom. Discs cushion these bones. The discs shield the bones by absorbing the shocks caused by daily activities like walking, lifting, and twisting.
Every disc is composed of two parts: a soft, gelatinous inner portion and a sturdy outer ring. Weakness or injury can cause the inner part of the disc to be projected out through the outer ring. This is known as a slipped, prolapsed, or herniated disc. This leads to discomfort and pain and. In case the slipped disc brings about compressions on one of your spinal nerves, you may also experience pain and numbness along that nerve. Sometimes the condition could be so severe that you may need surgery to remove or repair the slipped disc.
There are many symptoms of a slipped disk, some of them include:
Numbness and pain, usually on one side of the body
Pain which generally extends to your legs or arms
Back pain that gets worse with specific actions
Back pain that worsens at night
Severe ache right after sitting or standing
pain when walking short distances
Weakness in the muscle
Aching, tingling, or burning sensations in the afflicted area
The pain level experienced can vary from person to person. Consult a doctor if your pain leads to tingling or numbness that affects your ability to move your muscles.
Causes of a slipped discs
Slipped discs usually happen if the outer ring becomes torn or weak, allowing the inner part to protrude out. The chance of this happening often increases with age. Specific moves may also lead to a slipped disc. Discs are able to slip out of place while you are turning or twisting when lifting a heavy object. Lifting a very large, heavy object can put significant pressure on your lower back, leading to a slipped disc. In case you have a very physically demanding job which requires lifting a lot of objects, you can be at a high risk of getting slipped discs.
Individuals who are overweight are also at a high risk of getting a slipped disc as their discs support the additional weight of their bodies as well. A sedentary lifestyle and weak muscles can contribute to the development of a slipped disc as well.
Read more: Back of Knee Pain
It is more likely for you to experience a slipped disc as you get older. This is due to the reason that your discs start to lose some of their protective water content with time. Consequently, they are at a higher chance of slipping out of place more easily. This is more common in men than in women.
If you are suffering from a slipped disc, it is important that you visit the best chiropractor in Singapore for a consultation.