How To Choose A Timeless Engagement Ring?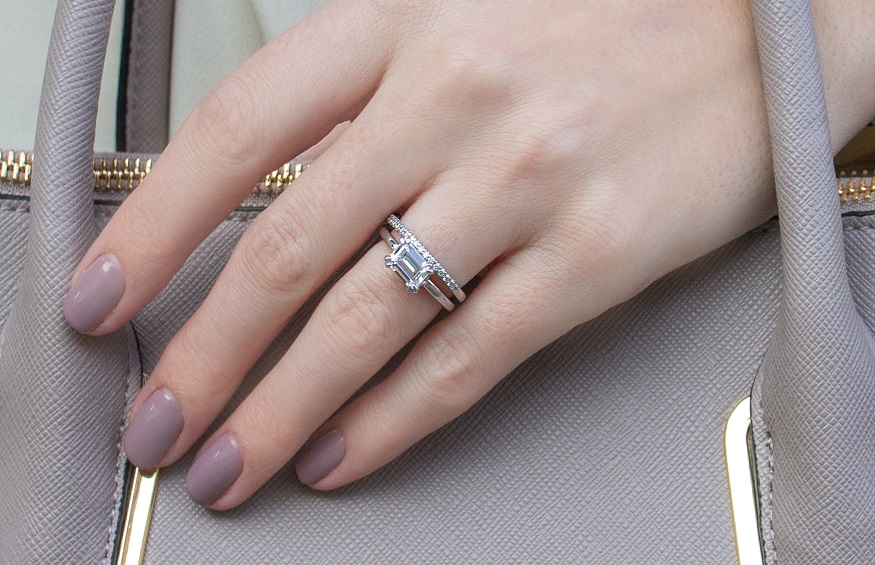 The biggest challenge while choosing an engagement ring is that it should last forever. After all, it is a symbol of your love and commitment, and hence it should be classic that will never go out of style. Not just a tangible symbol of your relation but it is also an investment which is why the decision must be made after a lot of research and thinking. Thankfully to all the ladies worrying there, the term 'classic' doesn't mean that ring must be of traditional design. It can be simple and sophisticated, which will never lose its charm.
When we talk about timeless designs, it suggests designs that are less of fuss and more of simplicity. It is because what's traditional can also go out of style and not all traditions are timeless. For example, till a decade back, gold rings were the most preferred designs in engagements rings, but today white gold has taken over the trend. However, there are couples who prefer yellow gold over other metals.
Read more: Victoria Barbara and Choosing the Right 2020 Earth Tones for Your Outfits
It depends on what you and your partner would like to wear and never get bored of it.
Here are some tips to know how to select a ring that is timeless
Go for simple – A simple design is the best way to skip trends and yet make a statement. But this doesn't mean it has to be dull. What it suggests is, go for designs that do not have a clutter of elements. Choose simple shapes and dainty details such as attractive details on the band, a different setting of diamonds, or a hidden halo.
Pay attention at the diamond shape – Cut is one of the important diamond properties. Make sure you pay enough attention to which shape of diamond you choose. If you have a penchant for unusual shapes in diamond, then go for various symmetrical shapes like oval, cushion or emerald cut diamonds. However, if you want to go for a simple and sophisticated look, go for the classic round shape. A round-shaped diamond ring is preferred by many for its unmatched sparkle and classic shape.
Remember trends come back – If you worried about the ring going out of fashion, then remember that fashion is cyclical in nature. It can be seen as many trends re-emerge as new trends such as the heart shaped ring made of gold was a common engagement ring. However, you can still see the fashion but with a twist. Today the same heart shaped ring is crafted in white gold to fit the running trend. An engagement ring is more than jewellery to follow the trend cycle, hence choose whatever you like and forget about what's in and out of fashion.
Personal choice over trends – Remember, engagement rings are an extremely personal possession as you must wear it lifelong as a symbol of your relationship with your better half. Hence, it is important that you put your choice over the trends and traditional designs. Whichever design you love the most and feel obsessed about right now has more chances of being your favourite for the coming years.
Read more: Various Parts of a Buckle in a Belt
Your engagement ring is a reminder of your beautiful journey as a couple, no matter which design you go for, add your personal touch to it and make it as special as your bond.