Beginners Guide to Creating a Smart Home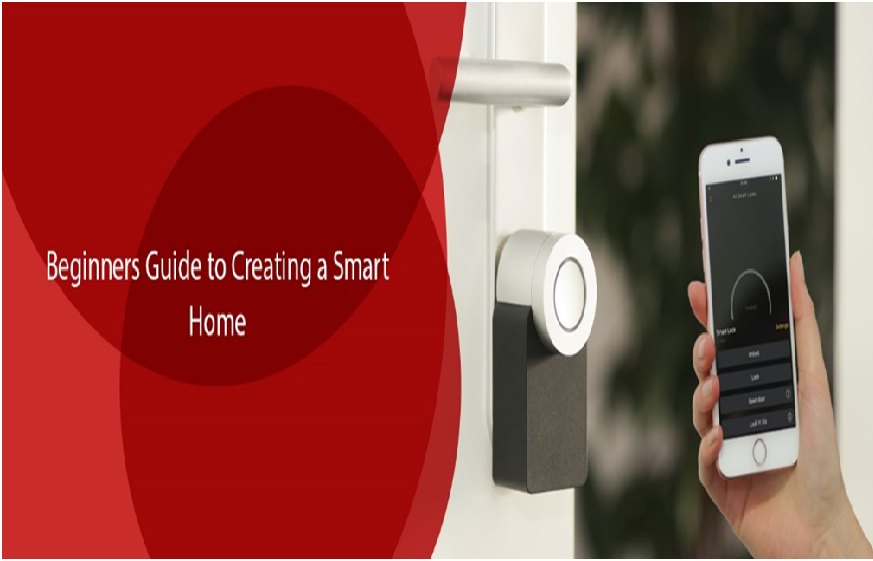 Smart home technology has been revolutionizing the way we live by bringing automation, convenience, and efficiency to our homes. When this technology initially entered the market, many people were skeptical as to how to utilize it, but today, every other home has some type of smart home device.
Moreover, there are just one too many benefits of integrating smart home technology into our everyday lives, especially if you are looking for a way to improve the quality of your life in a drastic manner.
According to statistics, it's estimated that the smart home market will keep growing, and you can expect to find newer and improved smart home devices. We also understand how overwhelming it gets when shopping for a smart home device.
This is precisely why we have created a comprehensive guide for beginners on how to make a smart home. Just think about it, with the ongoing pandemic across the world, most people are spending the majority of their time at home, from working at home to online schooling, everything has become home-based.
Therefore, by slowly and carefully implementing smart home devices into your home, you will be improving many aspects of your life. In fact. With the use of smart home technology, you can further automate several processes within your home.
Additionally, a good amount of smart home devices are energy-efficient. In other words, you will be consuming less electricity, and saving on your utility bills. Here's how you can start turning your home into a smart one.
Choose a Smart Home Assistant
First and foremost, before you start buying all sorts of smart home devices, it's important to decide on the smart home system you want to use. The three major voice assistants (smart home systems) are Amazon Alexa, Google Home, and Apple HomeKit.
These assistant or smart home systems are in the form of smart speakers. Currently, Alexa and Google are the more ideal choice, as they are known to be user-friendly and will answer you question in the most accurate form.
Also, most smart home devices on the market are compatible with Alexa and Google, so you will hardly have any issues when integrating all your devices together through a smart home system.
However, if you are a big Apple fan, then the Home Kit is good as well. At their core, all three voice assistants pretty much function in the same way. They are used to not only control but also manage other smart home devices in the home, answer your questions, play music, set reminders, and more.
Choose a Smart Home Hub
Now, if you decided to go for a smart speaker without a built-in hub, you need to invest in a Smart Hub separately to run your smart home. But, what exactly is a smart hub? Well, a smart hub gives the user the ability to automate all the smart devices being used in the home.
A smart hub is a brain operating your smart home. It connects to every other smart home device, whether they are of ZigBee or Z-wave technology, so as to allow the home to be automated at its full capacity.
Furthermore, smart hubs also give you the ability to control most of your smart home appliances and devices in your home through the use of a single app, all thanks to helpful processes like grouping, and so on.
This in turn makes it much easier to manage your smart home without the hassle of having to deal with multiple apps. Smart home technology is there to make your life easier, rather than complicate it for you.
Incorporate Smart Home Devices into Your Home
Once you have selected your choice of smart speaker and smart home hub, it's time for the most fun part, which is to add different smart home devices and functionalities that will make your home into a smart home.
We have shared some smart home devices that will ease your journey into creating a smart home.
Smart Lighting
Smart light bulbs are the perfect way to begin creating a smart home. There are so many kinds of smart lights on the market, and these smart devices will learn your lighting routine so that they can automatically on/off your lights. Moreover, you can also control them through their app on your smartphone or via your smart speakers.
Smart Thermostat
The second smart home device you should consider incorporating into your smart home is a smart thermostat. Just like smart light bulbs, smart thermostats can be controlled through their apps, and both these smart home devices have remote access. Moreover, smart thermostats are known to be energy-efficient, so you can expect great savings coming your way!
Conclusion
Smart lighting and smart thermostats aren't the only smart home devices out there, but it's best to not overwhelm yourself with too many smart devices in the beginning. Once you are comfortable in managing them, feel free to add more smart devices into your home.