Spectrum Wi-Fi 6 Router Explained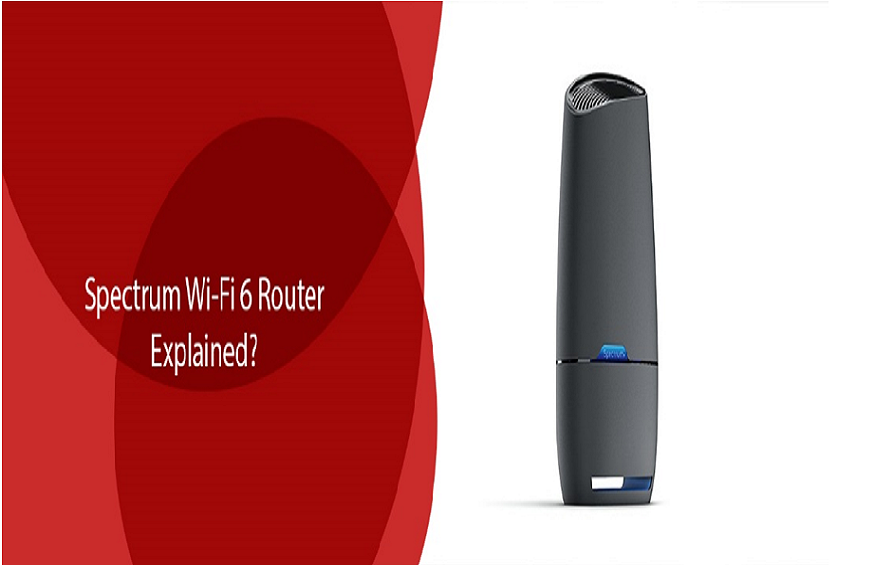 Spectrum is one of the most widely used ISPs in the US. To stay competitive with other big players in the industry, Spectrum has been consistently implementing new technologies into its services. One such technology is 802.11ax, also known as Wi-Fi 6.
Wi-Fi 6 delivers faster speeds, increased efficiency, better performance with multiple devices, and much lower latency compared to Wi-Fi 5. Wi-Fi 6 connections are virtually on par with wired connections, which is very convenient for modern users.
This article explains everything you need to know about the Spectrum Wi-Fi 6 router. Let's get started.
What is Spectrum Wi-Fi 6?
Spectrum Advanced Wi-Fi uses Wi-Fi 6, the latest IEEE Standard from the Wi-Fi Alliance. The new protocol allows for a maximum throughput of 9.6 Gbps across multiple devices using Orthogonal Frequency Division Multiple Access (OFDMA) technologies.
Wi-Fi 6 also decreases network congestion using Overlapping Basic Service Sets (OBSS) which improves latency and lowers interference with other networks. It also has better security protocols, along with other major improvements over Wi-Fi 6.
Let's now see how Spectrum Wi-Fi 6 can improve your experience with wireless connections and why you should consider upgrading.
How is Spectrum Wi-Fi 6 Better?
Improved Speeds
Wi-Fi 6 allows for significantly improved overall speeds compared to previous generations. The protocol uses 2.4 and 5 GHz frequency bands to network at maximum link rates in the range of 600 to 9608 Mbit/s. This is significantly higher than Wi-Fi 5 and Wi-Fi 4 which had maximum link rates in the ranges of 433 to 6933 Mbit/s and 72 to 600 Mbit/s respectively.
These improvements may not be obvious to most users right now. But as videos increase in bit rate and everyday files get larger, the higher bandwidth of Wi-Fi 6 will make previous generations obsolete.
Smart homes can already benefit greatly from Wi-Fi 6. Multiple smart home devices such as cameras and doorbells connected to the Wi-Fi can take up a lot of bandwidth, leaving little for other devices. The higher bandwidth of Wi-Fi 6 can alleviate this effect of smart devices. Wi-Fi 6 is also backward compatible, so older devices that don't support Wi-Fi 6, will still work.
Better for Gamers
Gamers in particular can expect a much better experience with Wi-Fi as it bridges the gap between wired and wireless connections. Devices connected to Wi-Fi 6 can stream high-quality video at the same speeds as wired devices.
Gamers can also stream, have voice chat, and play competitive games at low pings with Wi-Fi 6 without having to connect via an Ethernet cable. This is why many Wi-Fi 6 routers are marketed as gaming routers.
The maximum download and speeds, of course, still depend on the ISP. High-speed internet connections such as those included in Spectrum deals can benefit more from Wi-Fi 6 than slower networks.
Improve Performance for Multiple Devices
Wi-Fi 6 performs much better when connected to multiple devices compared to previous generations. It uses a new technology abbreviated as OFDMA that subdivides channels into subcarriers. This allows Wi-Fi 6 to communicate with multiple devices at the same time instead of each device having to wait for its turn.
OBSS is another technology employed by Wi-Fi 6 that improves performance when multiple devices are connected. Previous generations used a "listen before talk" process where a device has to listen for noise before it can transmit. In crowded areas where there is a lot of noise, devices have to wait till there's no noise to transmit to lower the risk of unwanted interference. OBSS allows access points in crowded networks to distinguish themselves, so devices can communicate more efficiently with the right router.
Lower Latency
A Wi-Fi 6 router can lower latency by up to 75% compared to a Wi-Fi 5 router. This is a complete game changer for games that connect to the internet via Ethernet primarily to improve latency. OFDMA and OBSS ensure that there's bandwidth available for every device at all times, so there's virtually no wait time.
Improved Beamforming
Beamforming is a method Wi-Fi modems use to improve their range without consuming more power. Instead of broadcasting spherically in all directions, routers can detect the position of the device requesting a data package and transmit signals in a more focused direction.
This increases signal intensity which lowers data loss at longer ranges. The result is a lower delay due to errors, which improves latency and speed. Previous generations also used beamforming, but Wi-Fi 6 has improved it greatly.
How to Get Spectrum Wi-Fi 6 Router?
Spectrum's Wi-Fi 6 modem is branded as Spectrum Advanced Wi-Fi. It comes free for 12 months with Spectrum deals. All Spectrum deals also include Spectrum One, which gives you free access to other Spectrum Advance Wi-Fi, out-of-home Wi-Fi, and Spectrum Security Suite. Visit buytvinternetphone.com to see which Spectrum deals are available in your area.