Why Do Offshore Rigs Use a Motion Compensating Coiled Tubing Lift Frames?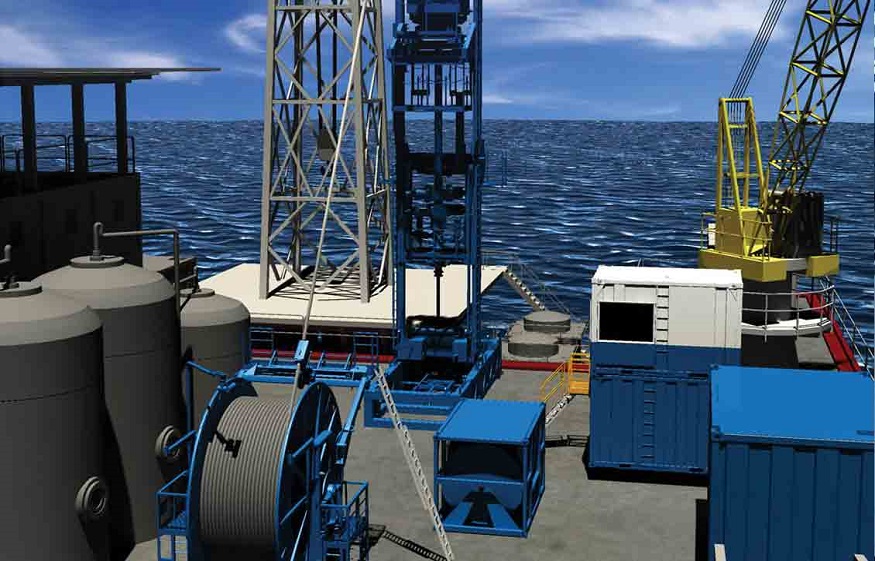 Many are curious about the massive offshore oil rigs that dot the Gulf of Mexico. These behemoth structures are a fascinating combination of technology and metal. One portion of the rig is the heave compensation system. This system allows the rig to adjust to changing ocean conditions, including inclement weather, tides and waves. Some compensation systems use a person to manually adjust them. Unfortunately, this leaves room for human error, which may be environmentally dangerous or deadly. This is where a motion compensating coiled tubing lift frame comes into play.
What Are Compensated Coiled Tubing Lift Frames?
A motion compensating lift frame like the one from PRT Offshore is a piece of equipment that consists of a hydraulic frame and coiled tubing. It is designed to work with a heave compensator to adjust the drill tubing position in a floating rig. Essentially it adjusts the rig so that the tubing anchored to the ocean floor does not get pushed or pulled as a floating or partially submersible rig moves with the waves and other ocean conditions.
What Do These Lift Frames Do?
When drilling for oil or taking core samples, rods have to lead down to the oil well or coring mechanism. These rods are inserted into the lift frame, and then coiled tubing is fed down the rods to extract what the company wants to extract. This could be oil, gases or other substances. The lift frame holds the rods stable as the tube is threaded down to the ocean floor.
Why Use Motion Compensating Lift Frames?
A floating oil rig is not anchored to anything on the ocean floor. Unlike stationary rigs, they are subject to large wave motion and extreme motion during a storm. If the rig's height is not adjusted when the rods are down, a large wave could rip the rods apart, causing at the very least an environmental disaster.
Read more:
Apple and BMW's digital car key hints at the future of the iPhone
These depth calculations and adjustments used to be made by hand. Unfortunately, human error and power failure can cause serious accidents. When the rods are locked to an uncapped oil field, the only thing keeping the oil from spilling into the ocean is the heave compensator.
By using a hydraulic motion compensating lift frame, you remove both the danger of human error and the danger of power failure. The compensator automatically adjusts the rig to the height necessary to keep the tubing, oil cap and rods intact. This is why they are currently used on many of the floating rigs.