Hydroponics In India: Learn The Pros And Cons Of Hydroponics Farming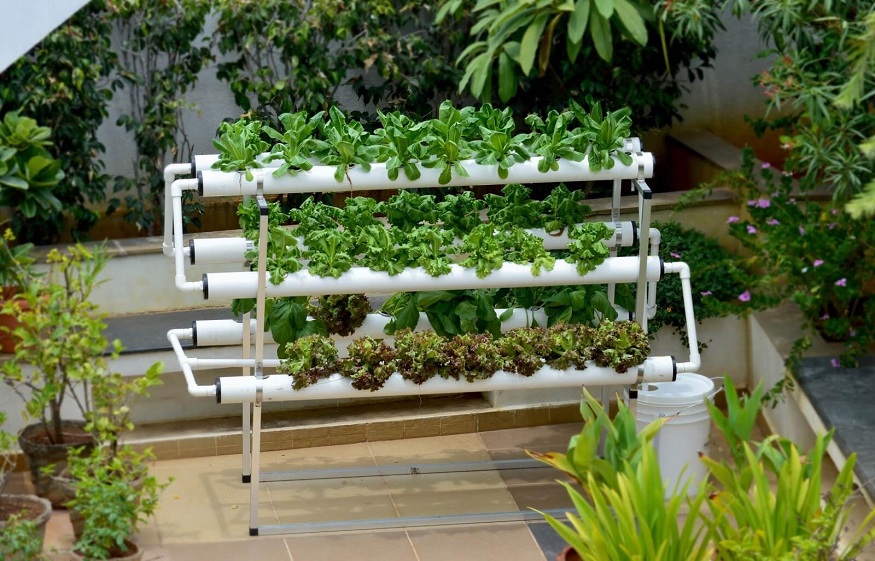 Hydroponics in India are associated with hydroculture, where seeds are planted and grown without water and soil. The roots are exposed to the minerals nutrient solutions, which means no natural or artificial manure is required. Hydroponics is actually not a popular term in the Indian agriculture sector because of the lack of awareness.
Nevertheless, things are changing, and farmers are shifting to hydroponics farming, especially in South India. Hydroponics is quite popular in western countries, and most farmers have adopted this farming technique.
Today in this post, we'll discuss some of the top pros and cons of hydroponics farming.
What Are The Advantages Of Hydroponics Farming In India?
In the traditional farming method, tons of water gets wasted every day, and no introduction is needed about the importance of water preservation. If the entire world adopts hydroponics farming, nearly 10% water will be required as per the daily consumption.
Nevertheless, hydroponics farming cannot replace the traditional farming methods, not before 2030. Hydroponics farming is yet to be highly advanced because you cannot grow everything using this farming method.
In hydroponics farming, the plants will automatically consume the water as per their requirements, and the remaining water will be stored in the system. However, loss of water is also possible when you're doing hydroponics farming. Yes, leaking of water systems and evaporation can lead to loss of water.
Do hydroponics plants don't require soil? The answer depends on multiple factors like your plant types, requirements, temperature, light, weather, and moisture. Plus, which and how you give nutrients to your hydroponics plants decides the growth rate.
Whichever nutrients you provide directly penetrates into the roots and will further affect the quality and growth of plants. In hydroponics farming, plants never search for adequate nutrients and focus more on daily growth.
What Are The Disadvantages Of Hydroponics Farming In India?
You Need To Stay Patient And Give Your Valuable Time
When you grow plants traditionally, you just leave them for days and weeks. Nature, water, and soil will keep your plants balanced and organized. But, the case is entirely different in hydroponics farming. Without proper care and maintenance, hydroponics plants die within the blinks of your eyes. Yes, the reason the hydroponics plants are entirely dependent on you for growth and survival.
As hydroponics plants are dependent on you for survival, you're also reliant on the systems. Hydroponics farming runs on specific machines, and you need to stay prepared for short circuits and power failures. If there is no electricity supply for a couple of hours, the plants will die within minutes. Subsequently, you require a power backup source while considering a hydroponics farming solution.
Final Wrap-Up
In our opinion, Hydroponics farming in India isn't 100% successful and not the best farming solution. However, if you're still considering hydroponics farming, seek professional assistance, stay patient, stick to the commitments, and keep acquiring knowledge and experience.
We hope you get success in hydroponics farming!