All about Ankarsrum Mixer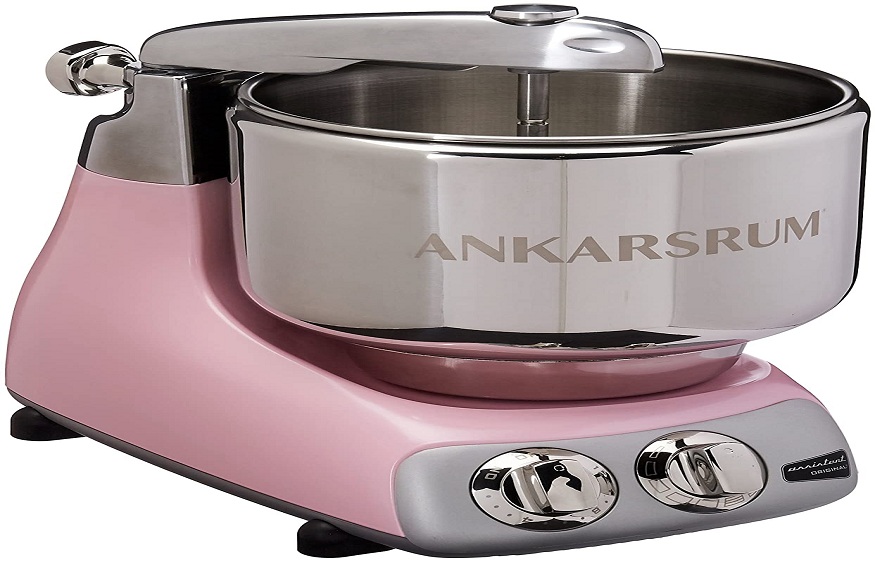 In this era of hustle and rush, one must use machines or devices that helps them ease their work and also serves various purposes. It is very important to have these machines at home which in fraction of seconds can perform tasks and make one's life easier. Ankarsrum mixer is one such machine, which helps in mixing and blending various ingredients together in a very short period of time. Ankarsrum mixer was first made in Sweden in the year 1940 and has been in use since then.
Features–
Self adjusting speed control.
Has a 12 minutes timer And bowl speed control
600 watt motor power
Can accommodate variety of attachments
Rubber feet and solid construction keeps the mixer in it's place
Weighs only 19lbs including the stainless steel bowl
Can fit in any cabinet or kitchen rack
A movable steel arm holds the mixer in place and makes the entire process of blending and mixing more efficient
This mixer is a professional quality mixer which makes the process of blending and mixing a lot more easy and effective. This mixer was previously found in every household of Sweden but now can be found in parts of America, Asia and other parts of the world.
Materials used in making this mixer-
This mixer is primarily made with chrome and steel, so it has high durability and strength. The designs of this mixer are flexible and movable to help this machine serve multiple purposes.
Where can it be used?
Ankarsrum mixers make the process of baking a lot more effective and easy. It helps in making the following-
It helps in making butter or meringue
It helps in preparing cream base
Can be used to make pasta doughs
Can help in grinding meat
Helps in forming the cake batter or cookie batter
These mixers serves multi purposes and this is the reason why nearly every household of Sweden have these.
Warranty period-
This device has a warranty of 7 years on motor base and 1 year on attachments.
Use of the various parts of the ankarsrum mixer–
The dough roller is used in several purposes, like in making pasta doughs or bread dough and then simultaneously dolling then in order to give them a proper shape. It also helps in mixing mashed potatoes or making the cream base of a cake, making meringue, whipping cream, whipping egg white etc.
The double beaters are used in whipping egg whites, whipping light icings, making marshmallows, cupcakes or cookies etc.
The single beaters are used in making brownies, pie dough, muffin matter, pasta doughs, Danish soft bread or soft cookie dough etc.
Conclusion–
Having such a multipurpose machine at home really eases one's work and also helps in exploring various cooking techniques. One must avail these mixers as these are affordable, durable, strong, user friendly and economic. The utility of this mixer is unmatched and that is the sole reason behind its demand all over the world. If someone is really struggling to manage time in cooking or baking and is looking for a device which serves all these purposes then they should definitely give this device a try.