5 Tips to Make an Amazing Architecture Portfolio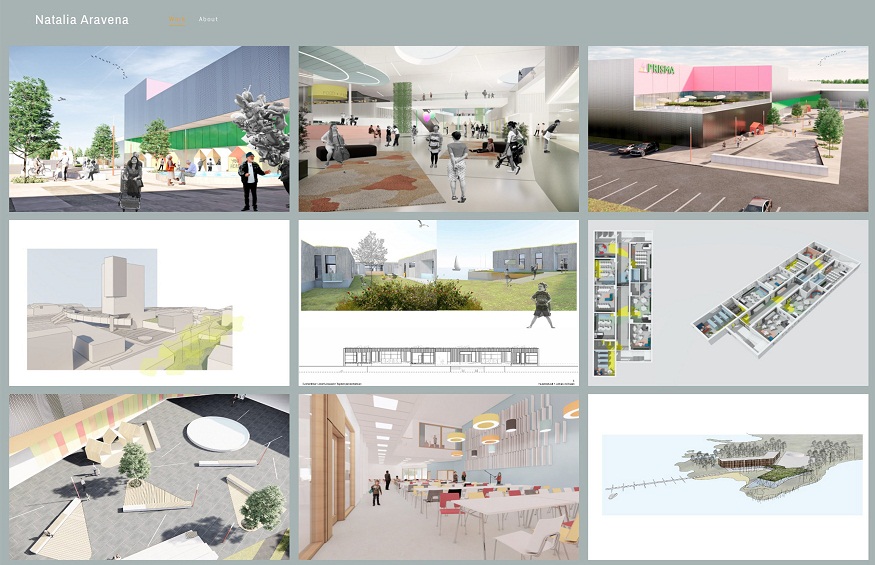 Whether you're looking for a job at an architecture firm or seeking clients directly, your portfolio is the first step toward a successful career. Because the way you present yourself and your skills will determine the kinds of architectural projects you'll get to work on. And, surely, you only want the best ones, right? So, without further ado, let's dive into the 5 tips on how to make an amazing architecture portfolio!
#1. Keep Layout Professional
First of all, you need to design a clean and easy-to-view layout for your portfolio. It doesn't have to be too fancy — remember, you're showing your skills in architecture. The most important things to have here are consistent style, neat typography, and lots of quality visuals. Project descriptions are also necessary, but you should try to keep them very concise so that they only give the essential information. Plus, the choice of fonts, as well as their size and weight, must be the same on every page. All of this will definitely make your architecture portfolio look professional and thought-through.
#2. Tell about Your Workflow
The best thing you can do to demonstrate your expertise as an architect is to tell your portfolio viewers about your workflow. The way you approach work, as well as your ability to clearly describe the steps of your process, tells a lot about your competence in architecture. Ideally, you should showcase a project that you did from scratch. And it's fine if you don't have any real-life examples yet — you can develop an architectural concept specifically for the portfolio.
But if you choose to describe an actual project that you worked on, make sure that you specify which tasks were performed by you and which ones were completed by your colleagues. Because designing architectural objects is a team effort, and you should take this into account when telling about the scope of work you did.
#3.  Include CG Visuals
To fill your portfolio with gorgeous images, you can use not only photography but also 3D architectural visualization. It allows creating photorealistic CG visuals of designs that don't physically exist yet. This way, you can show the final looks of projects that are in the planning stage or under construction so far, as well as imaginary concepts created just for an architecture portfolio.
In any case, using photo-like CGI is the best way to present the future look of your currently unbuilt projects to potential clients or employers. In fact, it's especially important in the case of clients. Because they usually have no background in architecture, which makes it difficult for them to understand technical drawings and sketches. So, if you only include those in your portfolio, the prospects won't be able to picture the final results.
#4. Add Minimum Technical Drawings
Speaking of technical drawings, it's important to know that adding a lot of them to a portfolio is not a very good idea. Many young architecture professionals make this mistake thinking that this is the right way to showcase their technical expertise. However, you must, first of all, think about the viewers of your portfolio. Nobody wants to go through pages and pages of complicated architectural drawings. Moreover, prospects won't even understand most of those. So, you should include only the main plans, and one or two per project will be enough.
#5. Make a Digital Version of Your Portfolio
Last but not least, the format. Having an old-school printed architecture portfolio is great, but a digital version is an absolute must-have. Whether it's a PDF document of a website, it always makes an architect look professional in the eyes of potential clients and employers. And if you're wondering what the most low-maintenance option is, it's definitely a website. It's incredibly easy to update and there are many specialized platforms that are free-to-use in case you're on a budget. The most popular one is Behance, where any creative can make a sleek-looking profile.
Those were 5 tips for making a top-notch architecture portfolio. Following them, any specialist can design a stunning self-presentation that will definitely help them get the most amazing projects. And to improve your chances even more, you can add your own personal touch to the portfolio, something that will make you stand out. For instance, it can be a short description of your professional philosophy or a small collection of artworks that you made outside of work.