Spruce Up your Interiors with Veneers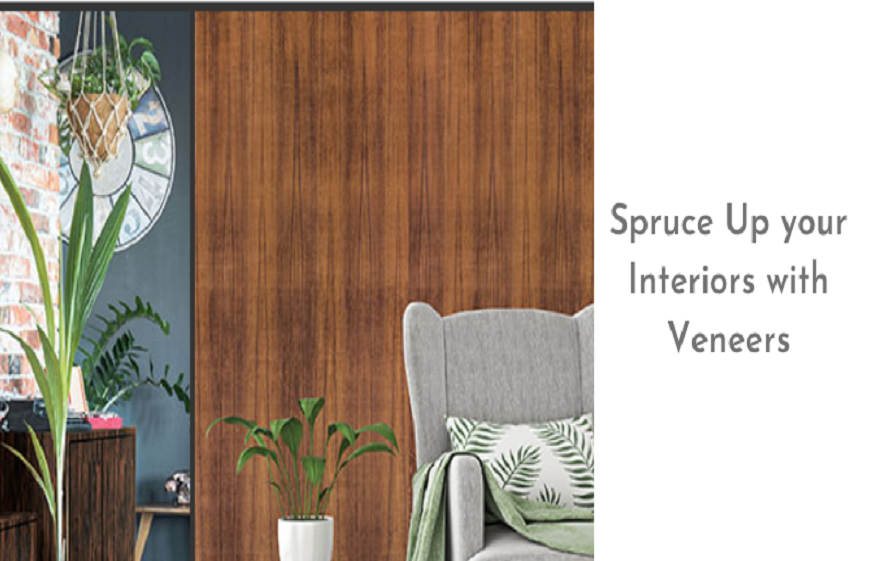 Are you thinking of doing a makeover for your home or office? Do you want to make your interiors look more stylish and elegant?If your answer is yes to the above questions, decorative veneers might be just what you need.
Decorating your home is no small task. It makes a statement about your aesthetic sensibilities and your personal taste in styling. For most people, designing their interiors is a difficult and confusing task. You question every decision you make and it can quickly stress you out.
In the last couple of years, veneers have gained massive popularity. They have made their way to every part of a house – from your bedroom to the kitchen to the living room.
Let's move on to unleashing the features of veneers that will help you spruce up your interiors.
Veneers can help you save cost as they are a more affordable option as compared to solid wood. Additionally, you have an option to choose from a variety of veneers as per your needs and budget.
One of the primary advantages of veneers is that since they are thin pieces of wood glued together, they have a lesser tendency to warp or split as you may experience with solid wood.
They have a long life, especially when compared to laminates. With little maintenance like regular cleaning with a microfiber cloth and polishing it once in a while, you can ensure that it never loses its radiance and lustre.
Veneers come from natural wood and hence, maintain an elegance and grace that is not found in other materials. The patterns on trees are always a little different from each other. Their distinctive nature adds a rich feel to the furniture.
They are eco-friendly and don't pose a threat to our environment. Veneers are safe for us as they are non-toxic in nature. Since they come from wood, they're also a natural and renewable source. So, we know that veneers are not going out of fashion anytime soon.
There are some ideas that you conceive of that simply aren't practical when using solid wood. Veneers are thin and that is why they can be used for a variety of purposes. Solid wood will contract and expand in reaction to changing temperature and humidity conditions whereas veneers stay the same.
You won't face any dearth in the variety of veneers available either. They can be easily stained and colored to provide a large collection of textures. Book matching, slip matching, and mix matching will allow you to try different combinations of decorative effects.
Veneers also act as a protective shield for the furniture or panels they cover. It adds a layer of protection that prevents spills, stains, scratching from ruining your furniture. Veneers themselves are very durable and amplify the strength of the furniture.
Veneers are aesthetically appealing, durable in nature, and environment friendly which makes them the most coveted choice for interior designing. With soothing colors and a seamless design, they create an aura of warmth in homes.
A modern home is incomplete without the beautiful finish of veneers.
At CenturyVeneers, you will find a decorative veneer collection that is truly gorgeous and minimalistic. With the help of their design experts, you will be able to bring your dream interiors to life.