Navigating Alabama Divorce Laws_ Your Ultimate Guide to Peaceful Resolution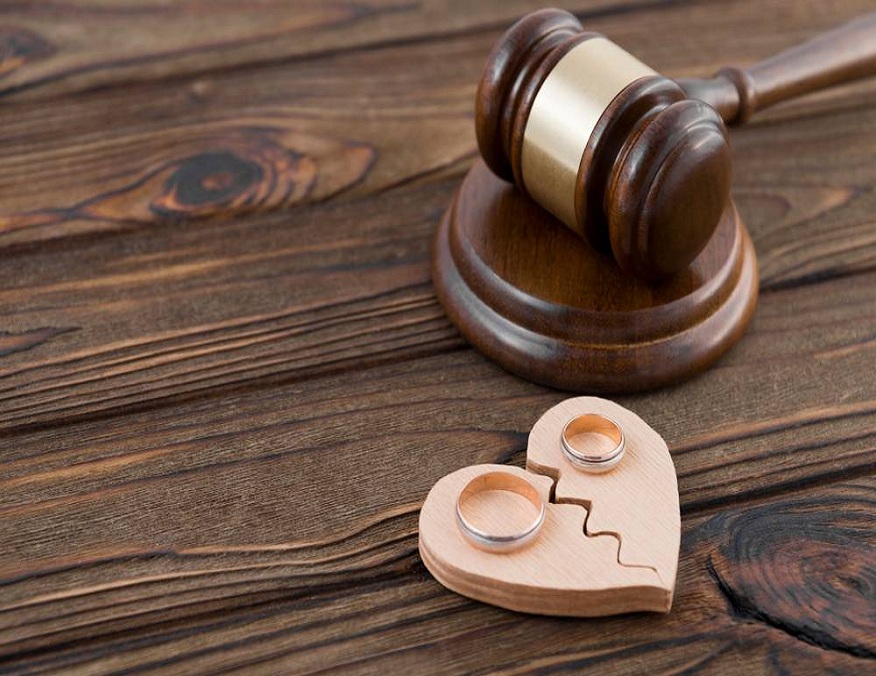 Divorce is a significant life event that can be emotionally challenging, but understanding Alabama's divorce laws can help you navigate the process more effectively. Whether you're considering a divorce or are already in the midst of one, having a clear understanding of Alabama's legal requirements and procedures can lead to a more peaceful resolution. In this blog post, we will provide you with an ultimate guide to navigating Alabama divorce laws, empowering you to make informed decisions and seek a peaceful resolution.
In Alabama, you can file for divorce based on either fault or no-fault grounds. No-fault grounds include incompatibility and irretrievable breakdown of the marriage, while fault grounds may include adultery, abandonment, imprisonment, or abuse.
To file for divorce in Alabama, at least one spouse must have been a resident of the state for a minimum of six months before filing.
Understanding the difference between contested and uncontested divorces is crucial. In a contested divorce, the parties cannot agree on certain key issues, such as child custody, support, or property division. In an uncontested divorce, both parties are in agreement on all issues and are seeking a peaceful resolution.
Alabama encourages mediation and alternative dispute resolution methods to resolve conflicts during divorce proceedings. Mediation involves a neutral third party who helps facilitate productive communication between both spouses, fostering a peaceful and mutually agreeable resolution. Engaging in mediation can lead to reduced stress, cost, and time associated with the divorce process.
When children are involved, determining child custody and support is of utmost importance. Alabama follows the "best interests of the child" standard in determining child custody arrangements. It is essential to prioritize the well-being and stability of the children during this process. Child support is calculated based on the income of both parents and the needs of the child.
Alabama follows the principle of equitable distribution when dividing marital property and debts. Equitable distribution does not mean an equal split, but rather a fair and just division based on several factors, including the length of the marriage, contributions of each spouse, and economic circumstances. Understanding how assets and debts are divided can help facilitate a peaceful resolution and minimize conflicts.
While navigating Alabama divorce laws, it is highly recommended to seek legal advice from an experienced family law attorney. An attorney can provide personalized guidance, ensure your rights are protected, and help you understand the intricacies of the law. They can also represent your interests during negotiations or court proceedings, providing valuable legal support.
Divorce is often a challenging and emotionally charged experience. Here's some general advice on what to expect during the process:
Emotional ups and downs: Be prepared for a range of emotions, from sadness and anger to relief and acceptance. Allow yourself time to process these emotions and seek support from friends, family, or a therapist if needed.
Financial changes: Divorce often leads to significant financial changes, such as adjusting to a single income or dividing marital assets. Be prepared to reassess your financial situation and make necessary adjustments.
Impact on children: If you have children, remember that they will also be affected by the divorce. Be mindful of their needs and emotions, and strive to maintain open communication and a stable environment for them.
Navigating Alabama divorce laws can be a complex process, but with a solid understanding of the legal requirements and procedures, you can seek a peaceful resolution. By familiarizing yourself with the grounds for divorce, residency requirements, mediation options, child custody and support guidelines, division of assets and debts, and the importance of seeking legal advice, you can make informed decisions and work towards a resolution that prioritizes your well-being and that of your family. Remember, each divorce case is unique, and seeking guidance from a qualified online divorce attorney can help ensure a smooth and peaceful resolution tailored to your specific circumstances.