Appliance Repair Tips for Tenants to Avoid High Repair Costs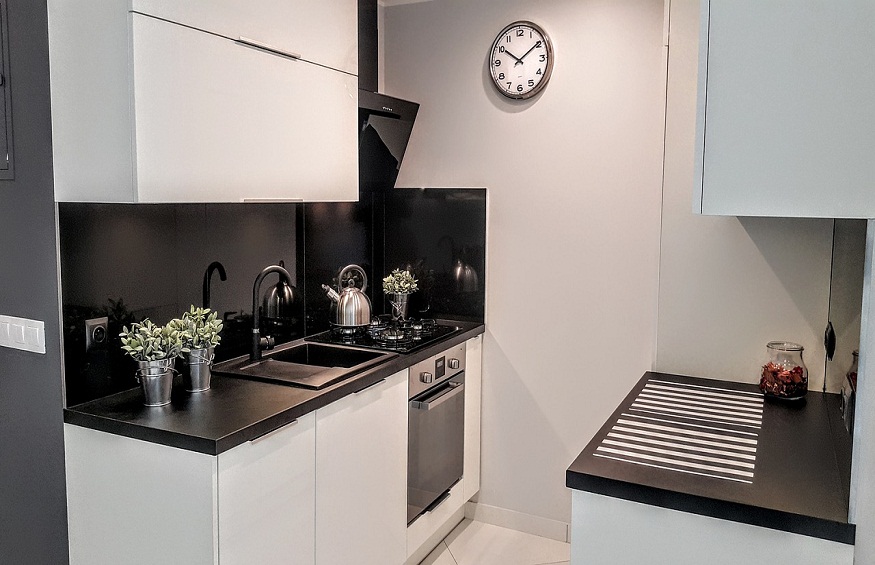 As a tenant, it'll be your responsibility to fix any broken home appliance during your stay in the dedicated property. Even if you take the issue to your landlord, he/she'll most likely charge you a repair cost; or worse, deduct it directly from your security deposit. 
Since none of us want to say goodbye to the security deposit in such a way, we recommend executing DIY appliance repair to fix the problem on your own. This way you'll be able to keep your security deposit safe and fix the broken appliance at the same time. To make your job easier, we're going to take a look at different home appliance problems and how to fix them easily. 
So, without any further ado, let's get started. 
1. Refrigerator Repair Tips
The refrigerator in your house is the most used appliance that generally runs throughout the day. Some of the most common refrigerator problems include:
1. Problem: Refrigerator Door Not Closing Properly
Solution: Take a look at the rubber seals, also known as gaskets, on the refrigerator door and make sure they aren't damaged. In case you see signs of wear and tear, make sure to install new gaskets. 
2. Problem: Refrigerator is Not Cooling
Solution: First of all, take a look at the thermostat inside the refrigerator. It's quite possible that someone might have changed the refrigerator's temperature and as a result, it's not providing the same cooling as earlier. In this case, you can readjust the temperature and protect your food from going bad. If this doesn't fix the issue, call an appliance repair expert as you might have to change the condenser fan as well. 
3. Problem: Refrigerator is Overheating
Solution: This is a common indication of dusty condenser coils. Since these coils are responsible for keeping the warmth away from your refrigerator, they'll consume more energy and heat more rapidly when the dust is accumulated on their surface. To fix this issue, you'll have to thoroughly clean the coils.
2. Washer Repair Tips
The majority of landlords also provide a washer to their tenants. Since washers can be pretty expensive, you'll have to ensure that they don't encounter severe damages. Here are a few washer repair/maintenance tips that'll help you keep the washer safe. 
1. Problem: Water isn't Draining from the Washer
Solution: Check the draining hose for blockage. When you continue to use a washing machine for several years, the draining hose will start getting clogged up and won't drain the washer properly. So, remove the hose from the washer and clean it thoroughly to remove the blockage. While you're at it, examine the water pump and remove its blockage as well. If the draining system still doesn't work properly, call an appliance repair company and let an expert identify the real problem. 
2. Problem: Washer is Producing Loud Noises While Spilling
Solution: Immediately turn off the machine and remove all the clothes. Check the cabinet for any physical objects that might have dropped from the pockets of one of the clothes. If your noise still persists, adjust the bottom screws at all four corners to balance the cabinet properly. 
3. Gas Stove Repair Tips
Even the gas stove in your kitchen is vulnerable to several issues such as:
1. Problem: Igniter Won't Work
Solution: If the igniter on your gas stove doesn't light the burner and continues to produce clicking noises, you'll have to clean it properly. This generally happens when you accidentally spill something on the gas stove, causing the igniter to get dirty. Once you're done cleaning the igniter, make sure to clean the burner cap as well. This is an easy fix that doesn't require any professional appliance repair expert.  
2. Problem: Weak Burner Flame
Solution: Weak burner flames are a common gas stove problem that slows down the entire cooking process. This usually happens when the burner opening gets clogged up and restricts the gas from flowing through. You can easily fix this issue by taking out the burner from the stove and cleaning all its openings.
3. Problem: Continuous Gas Odor
Solution: This can be a serious problem that needs immediate repair. In general, you'll encounter a continuous gas odor in a poorly ventilated kitchen. However, if your kitchen is properly ventilated and you still experience the odor, call for professional help by hiring a nearby appliance repair agency as gas might be leaking from one of the burners on the stove. 
Conclusion
Being a tenant is not easy, especially when your landlord is too strict with his rules & regulations. So, if you have broken one of the home appliances, make sure to follow the above-mentioned appliance repair tactics to immediately fix the broken device. This will keep your security deposit safe and you won't have to deal with a damaged home appliance either.