5 Great Ways of Sprucing up a Home on a Tight Budget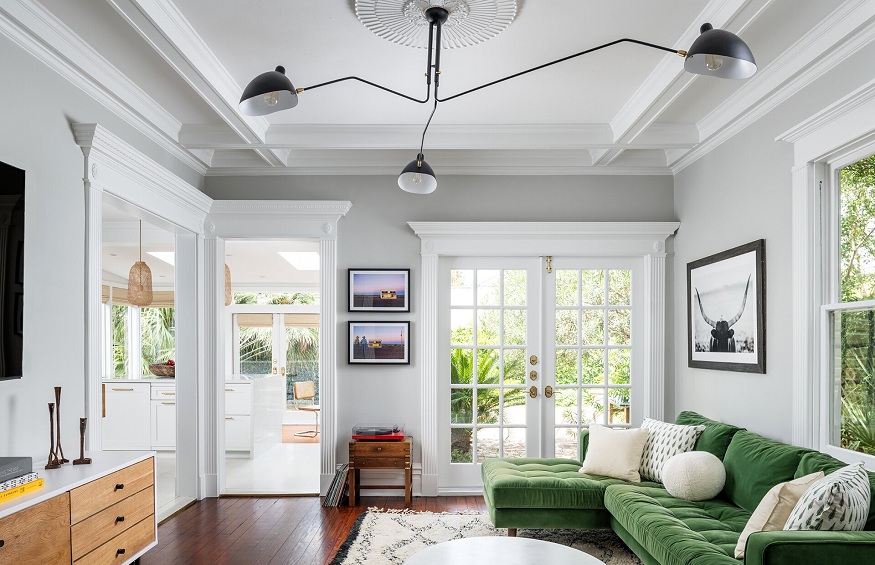 Purchasing your first home is a great achievement. Feelings of excitement and pride will follow your first step into homeownership. Though with all the time and cash involved in purchasing a house, you might feel like you have enough resources and energy to decorate your space.
While interior decorating is a great way to add personal flair, the good news is that, with some creativity, decorating your home doesn't need to be a costly commitment. Luckily, there a few updates you may apply and tips you can consider to make a huge difference. Some of these updates and tips include:
1. Applying a Good Paint Color
Choosing a paint color is probably the most challenging decision to make when decorating a home, particularly when the remaining decors depend on the color palette.
If elegance is what you are looking for, there are several colors, which may add instant glamor to your house. You may choose between dramatic and bold colors.
2. Using Furniture
Furniture is a huge investment, and all other décor components may add up to a hefty total quickly. If you love creativity and are on a budget, you can opt for secondhand furniture to make your décor dream come true.
Deciding to consider used furniture, whether or not it is a vintage, is an environmentally and budget way to furnish your house. Plus, your search for hidden gems and bargaining for special pieces would be more fun.
3. Incorporating Beautiful Wallpapers
Among the most budget-friendly and simplest ways to up your interior design game is to use wallpapers. You may use wallpapers in almost every space in a home, including the bathroom and living room.
Wallpapers usually come in different textures and designs, so you can easily choose wallpapers, which you may integrate into the existing home decors.
4. Taking Advantage of Window Treatments
Window treatments are a subtle part of a home, though they may take away or improve an overall appearance. Much like paints, window treatments come in different forms. It is easy to purchase a basic set of sheer curtains and hang them for a clean look.
Treatments, such as window shutters and blackout curtains, are more progressed, but they cost more. Again, it all depends on how you want to install them in the house. For instance, California shutters may provide you with a modern feel, while roller shades can give a room an older look.
5. Changing the Look at the Entry or Front Door
When visitors walk into your home, they need to get a sense of your style. Maximize a foyer space without cluttering it too much. You can try using a decorative basket to house mail or keys.
You may also add a decorative touch by including a foyer-sized table and mirror for resting flowers to capture guest's attention when they come to your house.
The Bottom Line!
The most obvious benefit of budget decorating is that it allows you to have a beautiful home without spending a lot of money.
When you redecorate a home on a budget, you will be forced to think outside the box. This means you will end up with a home, reflecting your style, work, and ideas.